My annual holiday in 2015: 8 days and 7 nights Yunnan classic, top and highlight tours

Having been tied up with work for a whole year, I got a chance to relax myself and explore the natural beauty and local culture in off season December which is exactly during winter, so I choose Yunnan as my destination considering the relatively warm weather.
Dec 12, 2015 Arrival Kunming
My trip start with the evening flight from Chengdu (the hometown of giant panda) to Kunming ( the spring city ), it is really a short distance and stay overnight at the hotel not far from Kunming Changshui International Airport .
Dec 13, 2015 Kunming – Dali — Lijiang
In the morning, we got up and take bus to catch our flight to Dali, a historical and cultural city for Bai ethnic group. It is a sunny day and the first thing I do is to cycle around the amazing Erhai Lake.
After lunch, we drive to Lijiang and the darkness fall and we enjoyed the Banquet of Naxi ethnic minority, being tired after few hours driving, I did not go out for the first night in Lijiang even my hotel is very close to (less than 1000 meters) the fascinating old city – Lijiang ancient town while I had a very good sleep and was so excited for next day's tour.
Dec 14, 2015 Lijiang
The highlight today is Jade Dragon Snow Mountain. It is the holy mountain for Naxi people. We got up very early in order to avoid the line up since many people flock there to see the pure beauty. It takes about 2 hours from downtown to the food of the mountain and one the way, you need to wear jacket to anti-cold weather and you can buy some oxygen cylinder if you afraid that you will have altitude sickness when you are on the top over 4500 meters but personally it is no need for me. Luckily there is a little bit sunshine together with small snow, making the mountain more splendid and attractive. We took the cable car up and stop at altitude 4506 and find yourself in a real paradise and fixed the amazing landscapes from different angles, making it a unforgettable experience.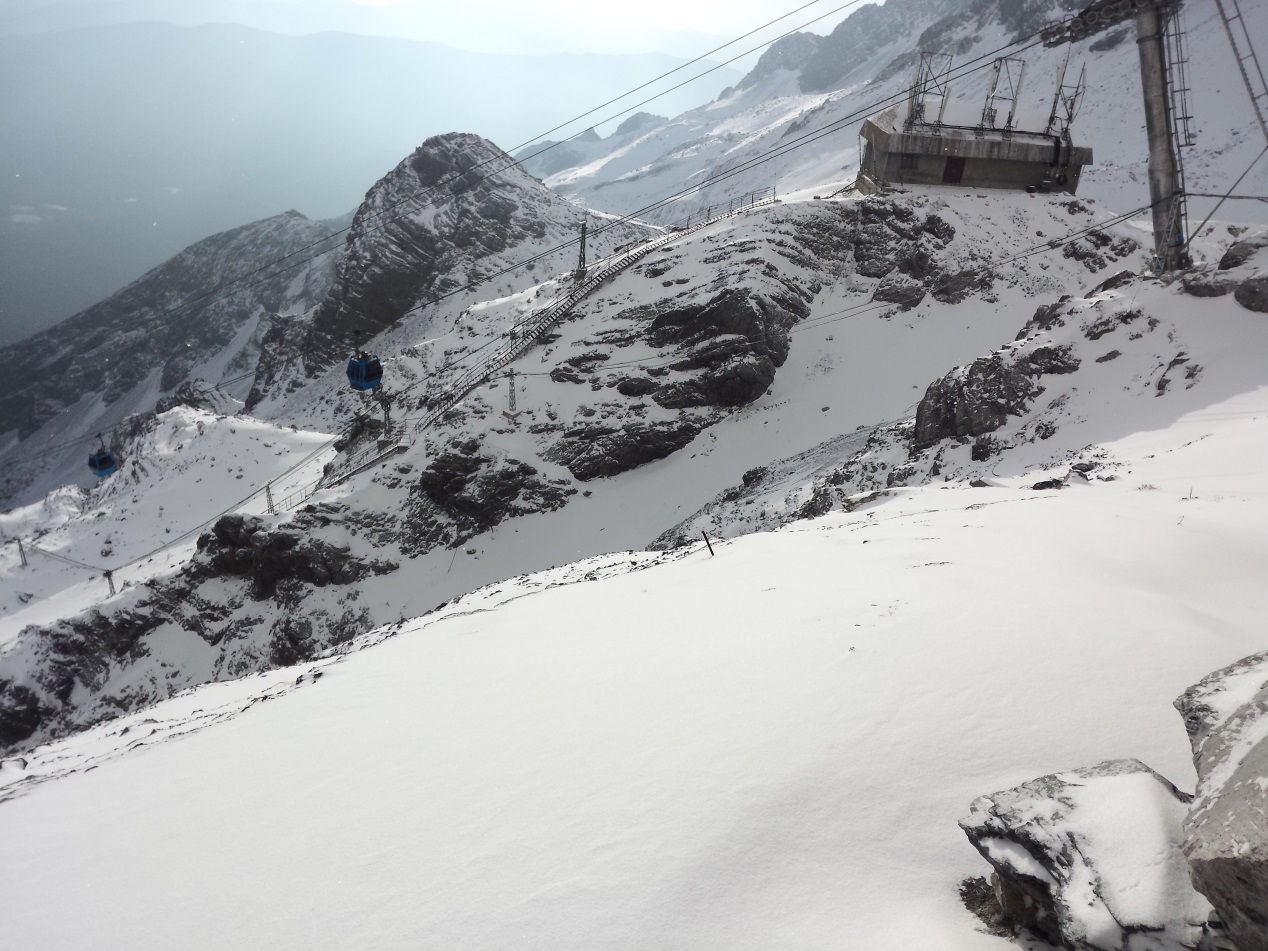 Then we took the sightseeing bus to visit blue-moon valley and mirror lake where the water is purely clear and surrounded by trees.
Then we appreciated Lijiang Impression Show which is very wonderful.
Impression Lijiang, an outdoor performance taking place in a natural theatre at 3200 meters above sea level, uses Jade Dragon Snow Mountain as the background and showing the local folk customs, the form of song and dance drama.
Directed by the famous Chinese director Zhang Yimou, the show is divided into six parts, composing of "Tea Horse Road And Caravan", "Snow-capped Mountains Of The Wine", "Immeasurably Vast"", " "Playing Jump Group Song", " Drum Dance Worship Heaven", and "Blessing Ceremony". More than 500 locals of 10 ethnic groups, and about 100 horses, aim to provide an insight into the lives of the region's ethnic groups. This real performance is acting during the daytime, 09:00 and 11:30 in the Dry Sea of Jade Dragon Snow Mountain Area.
Finally we pay a visit to Shuhe Ancient Town – one of the earliest settlements of Naxi people as well as the well-preserved stop of the Ancient Tea Horse Route.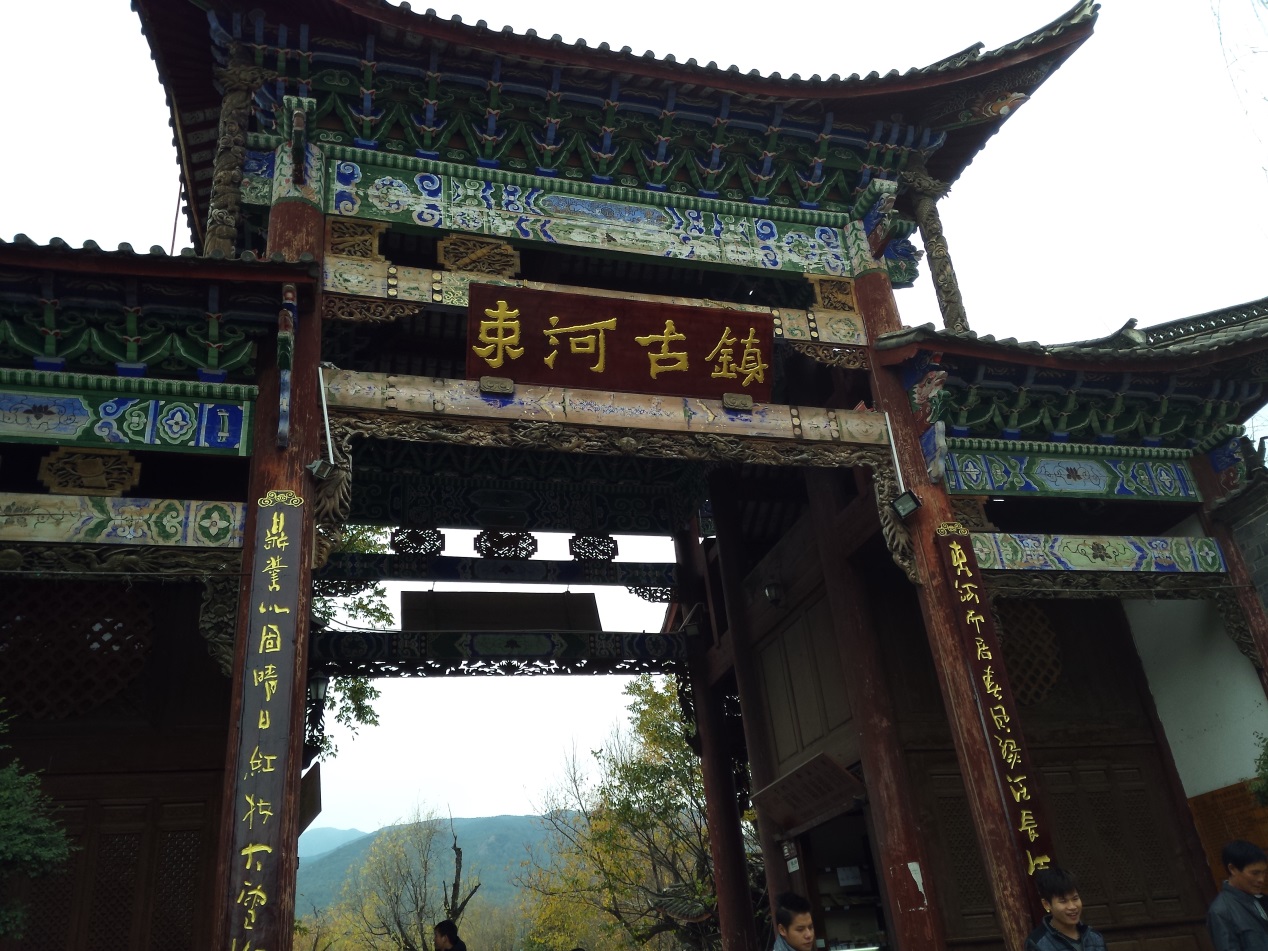 Night life in Lijiang Ancient Town
In Lijiang Ancient Town, a large number of bars which are decorated in different styles will be another highlight in Lijiang.
No matter what you like, there is one for you. Different from noisy bars in modern cities, these bars have an atmosphere of tranquil and tender, which can be found only in beautiful places like Lijiang. Listening to soft music in the hazy light, tasting plateful wine, murmuring with your girlfriend and appreciating the night scene of Lijiang, you will find an eternal peace and beauty in your heart.
Yunnan trip continued…
Travel with Jack – Recommended Similar YUNNAN Trips:
>> 8 Days Classic Yunnan Tour (Kunming / Dali / Lijiang / Shangri-La)
>> 6 Days Kunming, Dali, Lijiang Essence Tour
>> 4 Days Kunming & Dali Highlights Tour
Want to know more about the experienced travel expert Jack's Yunnan trip? You could just contact him directly or continue to read more about his travelogue.