Hello, guys, welcome to Chinadiscovery.
In China, we are now experiencing early summer – such a wonderful season, great sunshine, fresh air, what a great time to visit one of China's oldest cities – Xian!
Many of you may have heard Xian or the famous Terracotta Army of Emperor Qin Shi Huang before, but do you really know about this city? Why should you visit this city? What are the most-worthy-sightseeing sites of this city? How to organize your trip from a local perspective? Don't worry, we will give you the full view of Xian and hope this will help you in your Xian trip as possible as we can.
Xian, one of the Four Great Ancient Capitals of China (the other three are Beijing, Luoyang and Nanjing), was the capital city of 13 dynasties in history, including Zhou, Qin, Han, Sui and Tang. If you compare China as a giant tree, Beijing will be its canopy, while Xian the root. Several thousand years' culture accumulation of Chinese nation has pass to today in here.
The city has many important historical sites. The most well-known and worthy-visiting sites are:
The Mausoleum of the First Qin Emperor and Terracotta Army were listed as World Heritages Sites in 1987. The mausoleum is the first and biggest emperor mausoleum in Chinese history. It's located 40km to the east of the city center and was constructed from 246 to 208 BC. The tomb itself has not yet been excavated. The Terracotta Army lying to the east of the tomb mound served as a garrison to the mausoleum and has yet to be completely excavated. You can only understand the unspeakable spectacle when you are on the scene personally.
The Ancient City Wall represents one of the oldest and best preserved Chinese city walls, and its total perimeter is 11.9 km. Riding a bike around the city wall would be a lovely experience.
The Big Wild Goose Pagoda and Small Wild Goose Pagoda are both spectacular towers and both are well over 1,000 years old. Both pagodas are Buddhist pagodas and were built during Tang Dynasty.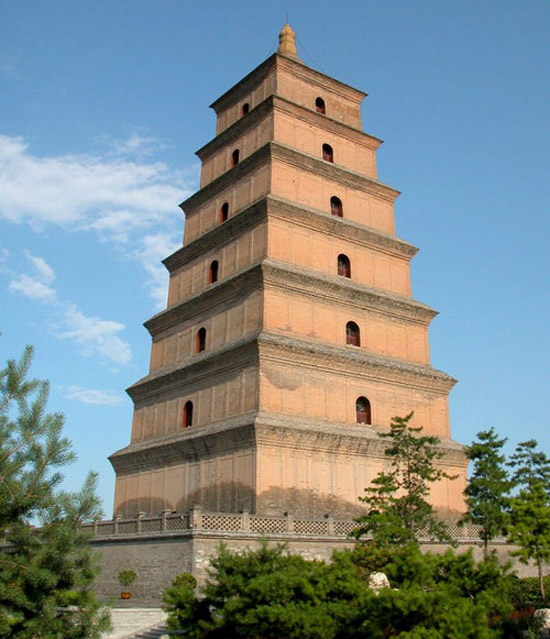 Bell Tower and Drum Tower are located at the city's central axis. They were built during the early Ming Dynasty, and they are symbols of the city of Xian. You can get an incredible view of Xian on the Drum Tower, and the night view will definitely invite you linger longer.
Shaanxi History Museum houses over 370,000 items, including murals, paintings, pottery, coins, as well as bronze, gold, and silver objects. The museum condenses half of Chinese history and it deserves people's carefully taste and study. A good museum docent will help you understand Chinese history better.
The Muslim Snack Street is in the vicinity of Bell Tower and Drum Tower. You can taste every local cuisine here, including Chinese hamburger, soup dumplings, Mutton and Bread Pieces in Soup, Xian cold rice noodles, etc. If you are a foodie, this will be your must-go place.
With so many fascinating sites in Xian, we recommend you a 3-5 days trip. If you have limit time to stay in Xian, just go to the places that attract you most. You can find more Xian travel routes on our websites.
Wish you all have a wonderful and unforgettable trip in Xian!