In the middle of last November, I get a chance from our company to take a business trip to Huangshan with my colleague Mr. Qin. The business tour or so called farming tour (heard from a predecessor that if you want to know more and get more business in the places, you have to be there as a traveler that we called farming tour).
Day 1: Get from Chongqing to Huangshan
With a little excitement, we take a bullet train to Chongqing and then take flight from Chongqing to Huangshan. If the day doesn't have direct flight from Chengdu to Huangshan, there must be a direct flight from Chongqing. And Chengdu to Chongqing only takes about 1.5-2 hours by bullet train and the metro from train station to airport only take about 20 minutes.
After about 2 hours fly, we finally arrive in Huangshan airport. It's a very small one, only need a few steps, you could take your luggage and get out.
Our driver is waiting for us and then takes us direct to the hotel. As Huangshan is a small city with a population about 200, 000 and it's just November the shoulder season, so it makes a quiet small town which is my favorite.
After about 20 minutes driving, we arrive in our hotel: Crowne Plaza Huangshan Yucheng which is regarded as the best hotel of Huangshan (Tunxi) city.
Day 2: Explore Mt. Huang
The Second day, after breakfast, we drive about 1.5 hours to the foot of Mt. Huang. To avoid the crowd, we take the back way up to the mountain. First, we transfer to the Yuquan Temple to take a cable car up to the North Sea Scenic Area. Although the weather is not good, we take a little view of the pines and peaks in the strong fog. My dear friend, you can see, in this bad weather, we can still get those pictures, can you image the day of sunlight?
Because of the farming tour, we also visit the best hotel: Xihai Hotel on the Mt. Huangshan. If you are looking for a nice and leisure stay for one or 2 days on the mountain, I indeed suggest this hotel.
But as you know, to build this hotel and all the supplement that are very costly, so the price of this hotel is higher than the 5 star hotels in downtown. So, if you want a hotel that price is acceptable and also could enjoy the view, I suggest the Beihai Hotel which is a 4-star hotel of the mountain and also a best sight to see the sunrise.
Because of the bad weather, foggy and raining on the mountain, so we get down the mountain and back to city downtown (Tunxi) for dinner.
The dinner we had is in the Lin Jiang Yi Lou (Means a Pavilion at the river side) at the Liyang Old Street. You may have heard of Tunxi Old street but you may not heard this one. If you have seen so many Chinese Old town and street in one model, you could have a try of this one. This one is very cool to combine the ancient segments with modern characters perfectly to make a very special place for people to visit, shop and also have a relax drink in the bars.
The local food (Hui cuisines) is not very spicy and just "on the dose". If you want to have some spicy Chinese food but not too spicy, then local Hui cuisines are recommended.
We taste some local delicious cours, such as the Chou Gui Yu (Smell Fish) which is a very famous local dish. The fish smells awful but taste awesome!
The next two days visit overturned my image of Mt. Huang. In the past, I think Huangshan is only famous for the gorgeous mountain with its various beautiful sceneries on the mountain, but by now, I could tell you my friend it's far more than that. If you want to explore the true Chinese traditional architecture and Chinese traditional culture or have a peaceful weekend, the ancient villages around Mt. Huang will be the best choice.
Day 3 & 4: Visiting the Traditional Chinese Villages
The 3rd day, after breakfast, we drive about 1.5 hours to Hongcun which is just like Chinese Traditional Chinese traditional ink painting. The layout, landscape, architectural form, decoration, and construction techniques all retain the original features.
After that, we drive to visit also other 3 villages: Xidi, Lucun, Bishan which are also as gorgeous as Hongcun.
It was so gorgeous that makes me like go back in time. By the way, many movies take sites there and also there are listed in UESCO World Heritage Sites.
On the 4th day, can't wait to continue our visit to the ancient villages around Mt. Huang. And it amazed me again.
We have been to 4 sites: Tangmo Village, Chengkan Village, Tangyue Archway complex and Bao's Family Gorden.
Tangmo Village which is honored as "the Model Village of Tang Dynasty" for its honest and simple life style and it is also a unique village of tranquility and inspiration with great cultural heritages.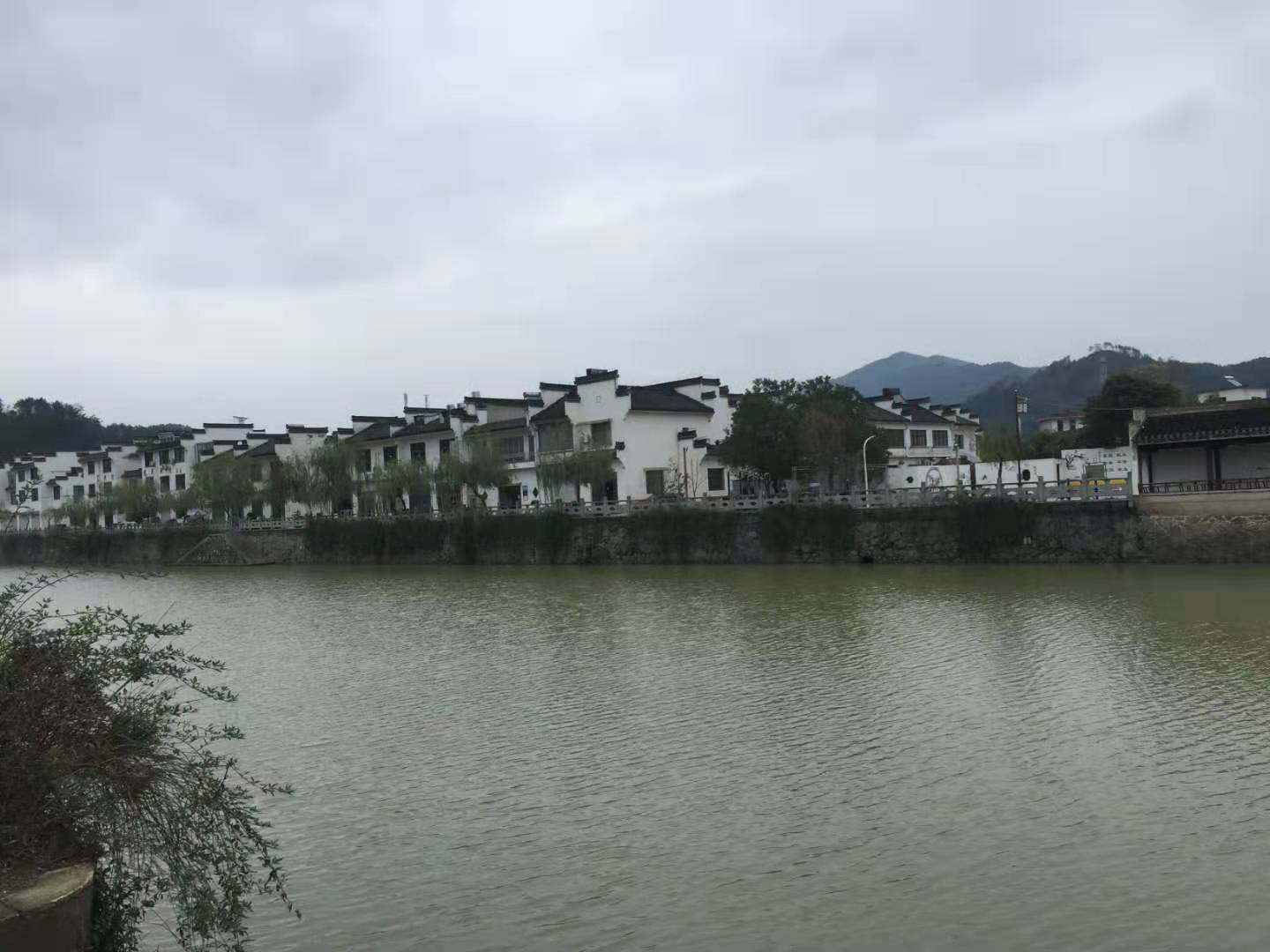 Tangyue Archways are the largest one in scope so far in China, comprising as many as 7 arches constructed in the Ming and Qing dynasties.
Bao's Family Garden is the largest bonsai garden of Huizhou School in China.
But I like best is the Chengkan Village, where you can may ethic life there, such as the sun drying local agriculture products. People will put the things in different shapes, even the famous cartoon character. And also, as it is not so famous as other villages there, so less people come and make it a very quiet village.  And the name of this village is also very interesting, the Chen means Yang and Kan means Ying which are according to the Chinese Eight Diagram and Geomantic omen.
The layout of the whole village is like a big Eight Diagram with distinguish of Ying and Yang.
After the 4 days tour, as the last day also haven't directly flight back to Chengdu, so we take a bullet train to Hefei and then take a shuttle in the station to the airport and then flight back to Chengdu.
If you are interested in more tours about Huangshan, you can head to our Huangshan Tours with different experiences. Feel free to select yours to explore the beauty of Tibet!
>>3 Days Huangshan Highlights Leisure Tour
>> 3 Days Huangshan Classic Hiking Tour
>> 4 Days Best Huangshan Tour with Hongcun & Xidi Ancient Villages
Want to know more about the experienced travel expert Johnson's trip? You could just contact him directly or continue to read more about her travelogues.