–Cultural Sites US First Lady Visited in China

Want to visit various historical and cultural sites in China?
Want to learn about the Chinese history and culture?
Yes, we've heard your inner voice. In 2014, absolutely try the top 3 destinations in China – Beijing, Xian & Chengdu. Those places were also the US First Lady Michelle Obama visited in China for her International trip during Mar.20-26, 2014.
Let's follow Michelle's footprints and explore all the essence of China.
Top Attractions in Beijing
In Beijing, Michelle has visited Forbidden City, Summer Palace and the Great Wall during Mar.20-23, 2014 for 3 days Beijing trip. Let's discover them one by one!
No.1: The Forbidden City
The Forbidden City, or otherwise known as the Imperial Palace, is one of the most popular tourist sites to visit in Beijing after the Great Wall. It serves as a representation of traditional Chinese architecture, and has been an influence of cultural and architectural development in Asia. In 1987, it was pronounced as an official World Heritage Site, and classified as the largest collection of ancient wooden structures in the world.

No.2: Summer Palace
The Summer Palace landscape, consisting mainly of Longevity Hill and Kunming Lake, covers an area of 2.9 square kilometers, with much of it under water. The area's 70,000 square meters of land features a variety of palaces, gardens and other ancient-style architectural structures. Well known for its large and priceless collection of cultural relics, it was among the first group of historical and cultural heritage sites in China to be placed under special state protection.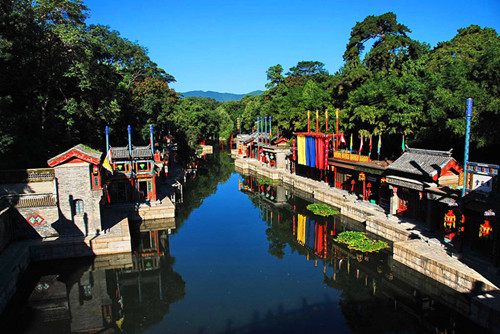 No.3: The Great Wall
The most commonly told fact about the Great Wall is that it is the one man-made structure visible from the moon. The wall was begun during 5 BC, and building continued through the sixteenth century and stretches some 6,000 km across China. Today's surviving sections, placed end to end, would link New York with Los Angeles. It is said that a considerable part of Chinese history unfolded around the Great Wall. The grand attraction has long been a part of Chinese mythology and popular symbolism, and in the 20th century it came to be regarded as a national symbol.
To suite your interests and needs, here is offered the Beijing tour for YOU: 4 Days Classic Beijing Tour Package
Top Attractions in Xian
Besides the Terracotta Warriors and Ancient City Wall, there are other things to do in Xian, like Big Wild Goose Pagoda, Great Mosque, and Bell Tower etc. Enjoy the Tang Dynasty Show or eat Dumpling Dinner will be the unique experience here.
No.1: Terracotta Warriors
Located in Xi'an, capital of Northwest China's Shaanxi province, the world-famous museum was built on the site of the Terracotta warriors and horse pits in Emperor Qin Shi Huang's (259-210 BC) Mausoleum.
The museum consists of three huge pits, as well as the hall of the two bronze chariots and horses. Covering an area of 22,780 square meters, over 8,000 Terracotta soldiers and horses, and over 10,000 bronze weapons, were discovered across the three different pits. The museum is a treasure trove of the Qing Dynasty (1644-1911) military, science and technology, art and culture.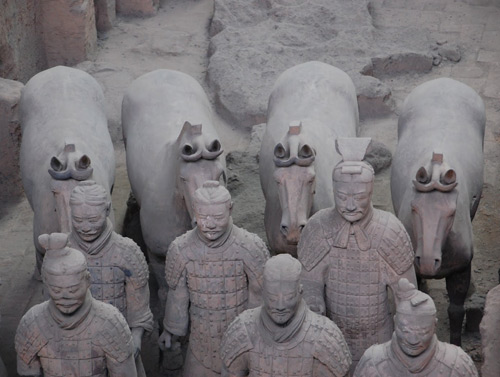 No.2: Ancient City Wall of Xian
The impressive Ancient City Wall was built in the 1300s. The wall surrounds an area of roughly 6 square miles, and even today it remains one of the most imposing fortifications of any era. Averaging more than 50 feet in thickness, the structure remains almost completely intact.
The top of the wall is used as a kind of promenade, with tourists and locals alike strolling along it and taking in the sights of the ancient city from on high.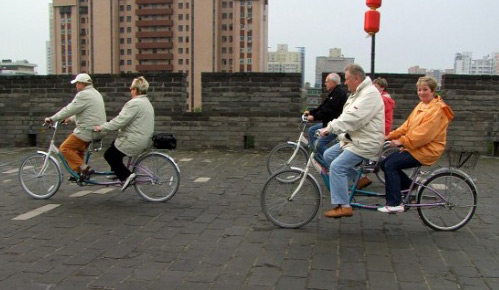 To suite your interests and needs, here is offered the Beijing tour for YOU: 2 Days Xian City Break
Top Attractions in Chengdu
If you visit Chengdu, other highly recommended attractions include Jinli Old Street, Wenshu Monastery, Dujiangyan Irrigation System, Leshan Giant Buddha and Mount Emei.
No.1: The Chengdu Research Base of Giant Panda Breeding
Located on the Futou Hill 10 km north of downtown Chengdu, Chengdu Research Base of Giant Panda Breeding is one of China's most important refuges for endangered wildlife. Established in 1987 when six giant pandas were rescued from the wild, the Base has been operating as a nonprofit organization specializing in protecting, researching and breeding rare wild animals, especially giant pandas, one of the commonly recognized national treasures of China.

To suite your interests and needs, here is offered the Beijing tour for YOU: 3 Days Chengdu Highlights Tour
After viewing the breathtaking travel photos, why not plan your own China trip? For more travel information, please just click the useful links below:
>> Top 10 China Tours
>> Classic China Tours
>> China Panda Tours
Enjoy the amazing China with us now!!!