How do you think of "Romance"?
I know the silver beach and warm sunshine may come to your mind.
Before giving any answer, ask yourself a question "do I want to experience romance in a unique way".
I should say May is the golden time of the year. At this special season, China has something to offer. Have a Spring Fling with our picks for sexy and romantic couples' getaways in May!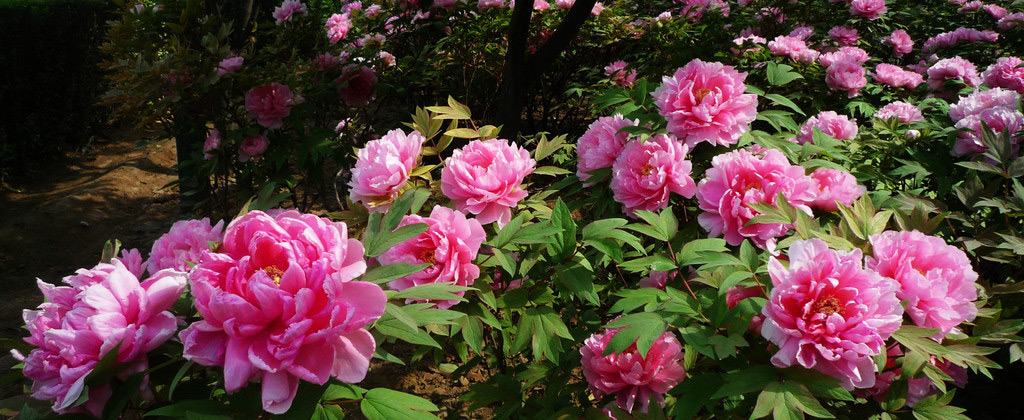 Attractions of Romance in China:
West Lake
West Lake, the UNESCO World Heritage Site in 2011, is famous for its natural beauty and historic relics. There are numerous temples, pagodas, gardens and artificial islands within the lake. In a sunny afternoon, cycling around the lake will be the best way to appreciate the "Ten Scenes of West Lake".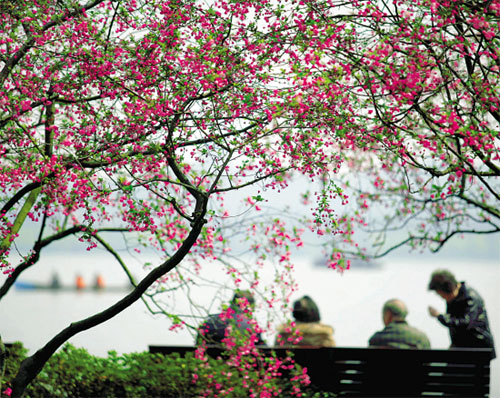 Lijiang
Lijiang is an exceptional ancient town set in a dramatic landscape which represents the harmonious fusion of different cultural traditions to produce an urban landscape of outstanding quality. Wander along the old streets, cycle in the less crowded villages, ride horse along Lashi Lake, drink coffee at the bar in the evening…with your girlfriend or boyfriend, your family!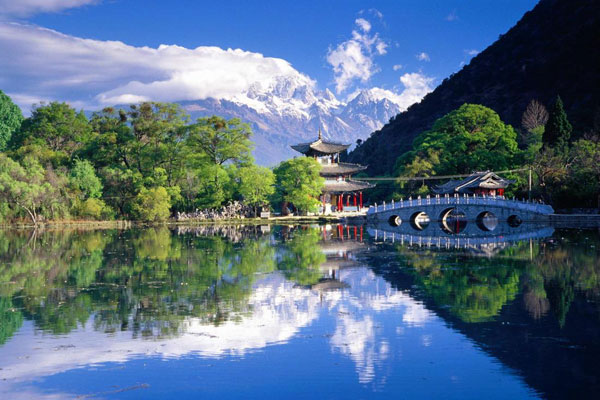 Yangshuo
Yangshuo, a popular tourist county near Guilin, is surrounded by karst mountains, winding rivers and beautiful scenery.
It is good to travel down the Li River form Guilin to Yangshuo. You'll pass by what is considered some of China's most famous scenic views, including a mountain view that can be seen on all ¥20 bills.
While in Yangshuo, renting a bike and taking off into the countryside is one popular strategy for exploring the area.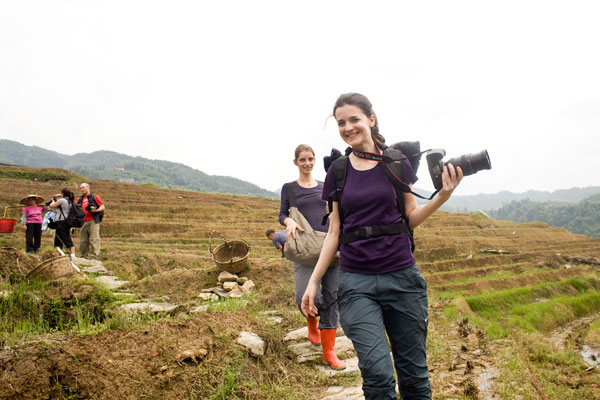 Dali
Dali is a perfect place to relax in Southern China. You could visit Dali Old Town for its traditional architecture, minority cultures (mostly Bai but also with many Yi and Hui) and simply to relax.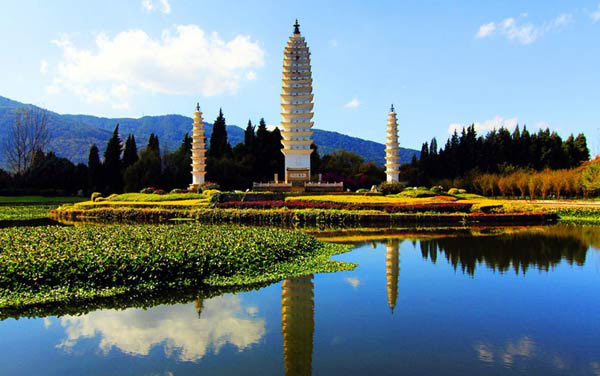 Fenghuang Ancient Town
The Phoenix Ancient Town is situated on the western boundary of Hunan province. It is an area of outstanding natural beauty where mountains, water and blue skies prevail. It is good to visit it after your Zhangjiajie trip.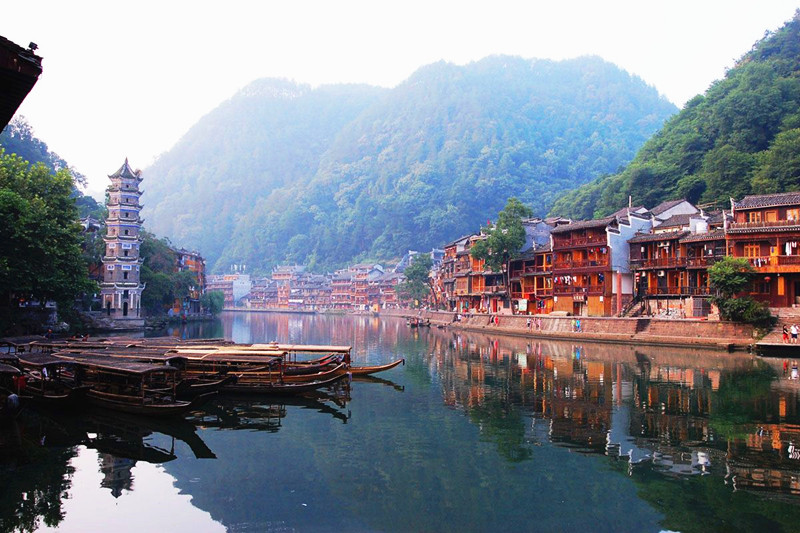 Lugu Lake
Lugu Lake, the "Mother Lake" by the Mosuo People, is located in Yunnan and Sichuan provinces. It is surrounded by mountains and has five islands, four peninsulas, fourteen bays and seventeen beaches. When you come here, you'll fully understand what is "traveling marriage".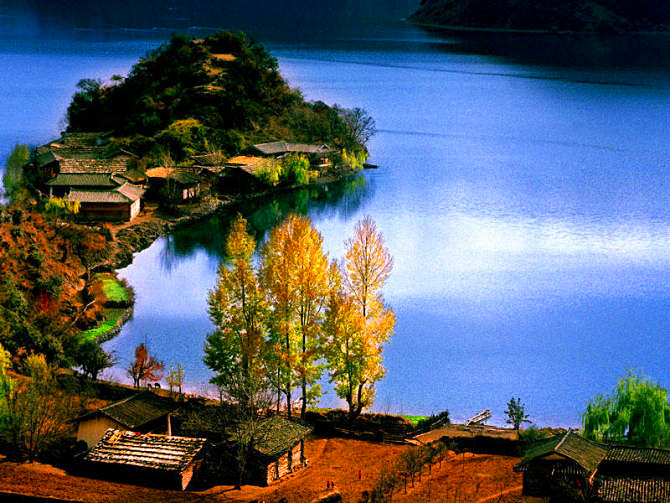 Sanya
To visitors, the sun, sea, beach are as attractive as the snow-capped mountains, cliffs and deserts. In Sanya, you can lazily lie on chairs on the beach to make your skin shined to healthy color, and deep into the sea to have a close contact with marine life. How joy it will be!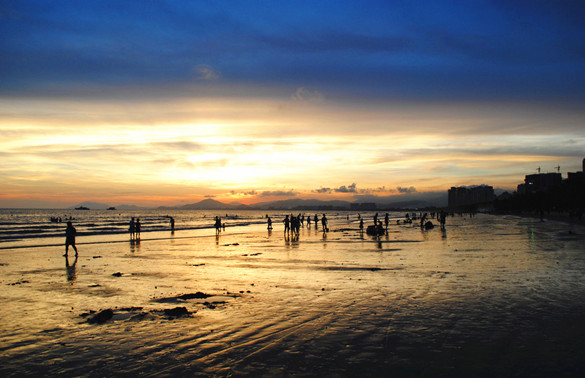 Gulangyu Island
Xiamen's relaxed and indolent life will be suitable for tourists to have a good holiday, and especially the Gulangyu Island, which is a paradise for visitors. You can walk through the small and lovely buildings along the spotless street, and hear the ocean waves along with the sound of piano. When you are tired, you can sit anywhere, and no need for coffee and beer you can be enchanted in this peaceful world.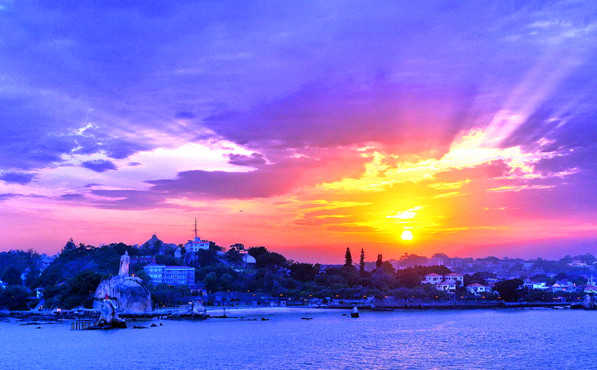 Yangtze River
Cruising along Yangtze River is the best way to view the OLD and NEW China. Staying on the luxury cruise, you could simply sunbathe on a comfortable deck chair by the pool, breathe some fresh air, view the stunning passing scenery and snap photos…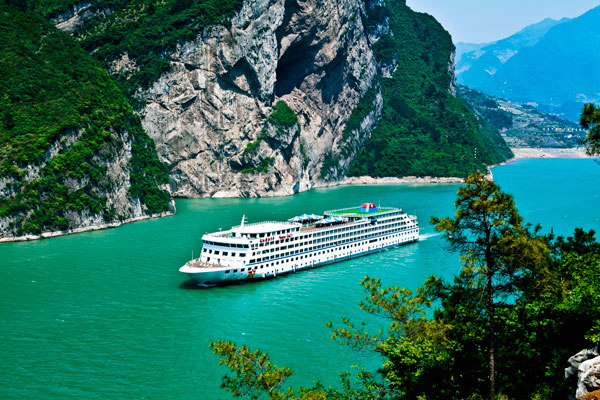 Tibet
Tibet is the highest elevation mysterious plateau region on earth. There are too much scenery and customs attracting all the tourists from home and abroad, despite terrible altitude sickness, and difficult conditions. When you ask people, where do you go when you have time? Almost 99 percent of people will answer you "Tibet" without any doubt.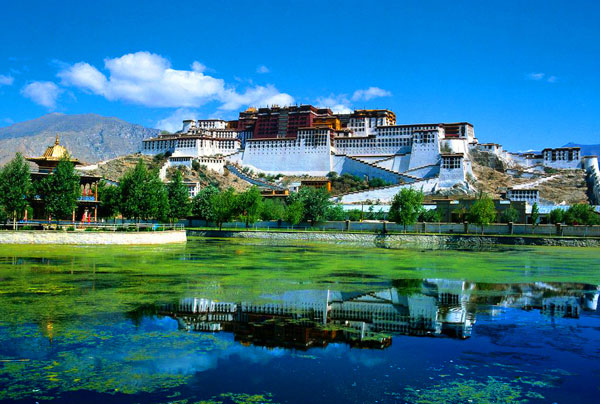 For more amazing destinations in China, please check China City Tours & Travel Guides on our site www.chinadiscovery.com.